Mold is a fungus that can develop indoors and outdoors. Mold can cause various health problems, including respiratory infections, allergies, and asthma. Inhaling mold spores can be harmful.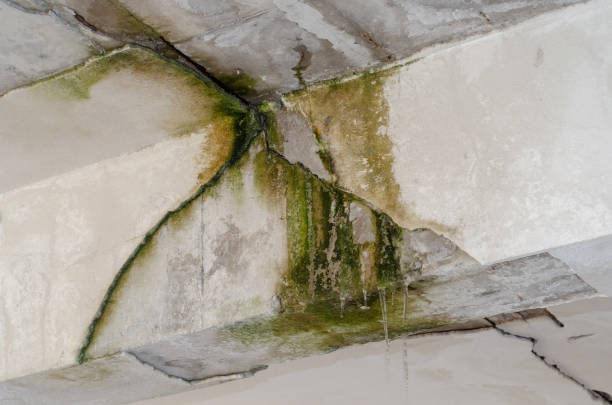 Sometimes, mold exposure can be severe and lead to life-threatening reactions. Some molds produce mycotoxins, which can cause symptoms like fever, vomiting, and diarrhea. Read on for tips on identifying mold, fixing your home, and protecting your family.
Five ways to control mold in your home
Mold is never a good sign. It's unattractive and can signal water damage or humidity issues. Mold can be controlled easily, though. Mold testing is an integral part of the mold remediation process. Mold testing can help identify the presence of mold, and mold remediation can remove it from your home or office. Here are some tips for controlling mold growth.
1.Control your humidity levels.
Mold loves warm, humid environments. To control mold at home, you need to manage your humidity levels. Keep your home's humidity below 60% to prevent mold growth. Use an air conditioner or dehumidifier to eliminate too much moisture in the air.
2.Boost the quality of ventilation.
Minor adjustments to your ventilation patterns can help avoid mold, and there are four ways to do this.
Using exhaust vents when cooking, washing, or doing the dishes can help keep the kitchen from becoming overly humid. When it pertains to indoor air quality, proper ventilation might be crucial.
3.Strive to keep everything neat.
Keep things clean to keep mold from growing in your home.
If you see mold on your walls, ceiling, or floor, cleaning it up immediately is essential. To clean mold, you'll need to use a special cleaner and follow some specific steps.
First, start by removing visible mold. Removing visible mold can be done with a brush or a vacuum. Once you've removed the mold, you'll need to disinfect the area. Disinfecting can be done with a bleach solution.
Once you've done a mold inspection, you'll need a mold cleanup. This will involve removing any mold that's present and cleaning the area. You'll need to use a special cleaner and follow some specific steps. After cleaning the site, you'll need to ensure it's well ventilated. Proper ventilation will help prevent mold from growing back.
Mold contamination is a severe problem that can lead to extensive damage to your home or office. Black mold is hazardous and can cause serious health problems. Indiana mold remediation experts can help you remove mold and repair any damage it has caused.
4.Watch Out for Leaks
Be on the watch for leaks since these can create the ideal environment for mold to grow and spread. If you think there's a problem, it's essential to assess the situation as soon as possible and take action quickly to resolve it.
Another common source of moisture is the HVAC system. If you have an HVAC system, it is essential to have it inspected and serviced regularly to prevent mold growth.
5. Check your building Structure.
If you live in a mold-friendly building, it's essential to check the structure of your facility regularly. Some common signs of a mold-friendly building are peeling paint, water damage, and musty odors. If you notice any of these signs, it's crucial to take action immediately to prevent the spread of mold.
What type of Mold Remediation Firm Should You Hire?
If you're not a mold removal expert and have a mold problem in your home or office, you'll need to find mold remediation services from mold removal experts to help you eliminate it. There are many mold remediation companies, so how do you know which one to choose for quality work?
First, you'll want to ensure that the mold removers you're considering for mold removal are experienced, reputable, and licensed for removing mold. Ask for referrals and study internet reviews to learn about the company's reputation.
Once you've narrowed down your options, you'll want to get quotes from several different mold removal companies. Inquire about their working experience with mold removal, their process for getting rid of mold, and what kind of guarantee they offer.
Choosing a mold removal company is essential, but with some research, you can find the right one for your needs.
Benefits of Hiring Professionals to do Mold Remediation for You
After proper remediation has been done, you will notice major changes in your home including;
Better health
You could experience some discomfort even if you are not allergic to mold. Some of the symptoms you are likely to experience are sneezing, nasal congestion, skin rash, or runny nose. If you are allergic or you have asthma, the symptoms could be more intense, like regular headaches, asthma attacks, and difficulty breathing.
Better air quality
You and your family will be able to breathe easier because a professional mold removal company has the necessary equipment to completely remove mold spores.
Beautiful living and working space
Once the mold has been eliminated, your home or office will no longer have an unpleasant odor and unsightly stains on walls. This means that you will enjoy staying in your home and your guests will not be put-off by stains.
Why Choose Our Residential Mold Remediation Services In Carmel, Indiana
Are you looking for top-rated mold remediation services in Carmel, Indiana, you've come to the right place. A+ Restoration is a future-focused company that is always looking for ways to improve our services and meet the needs of our customers.
We're constantly innovating and expanding our offerings to ensure we're providing the best possible service. We will find out the source of the mold and prevent the it from growing. We will save you time and money and prevent your home from becoming severely damaged.
Contact A+ Restoration services to find out more about what we can do for you and how we can assist you in restoring your residence or place of business to a better condition.